Our estate is large and offers different capacities and properties for different purposes.
No matter the type of event, we will find the perfect surroundings for you and your guests.
Here is a selection of our popular rooms, all of which are completely unique.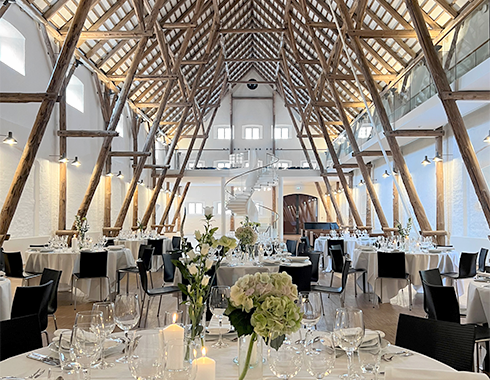 The barn 'Stakladen' is a modern multi purpose hall which is well-maintained - in the highest quality. Built in 1869 and in 2012 renovated down to the smallest detail with respect for the cultural-historical expression. The acoustics are amazing and the space is so incredibly beautiful that every guest will be impressed.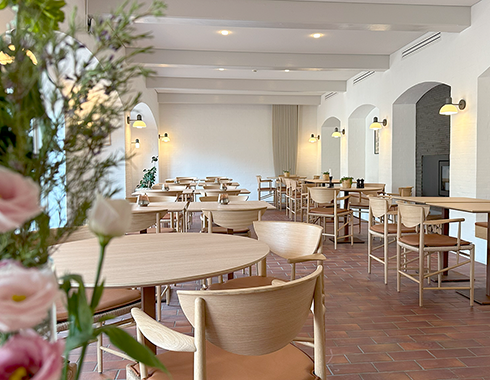 Rytterstuen is a cozy hunting lodge with access to a terrace and beautiful nature. The equestrian room has a kitchen at one end of the room and a fireplace embedded in one wall. It is possible to use several smaller rooms in the same building.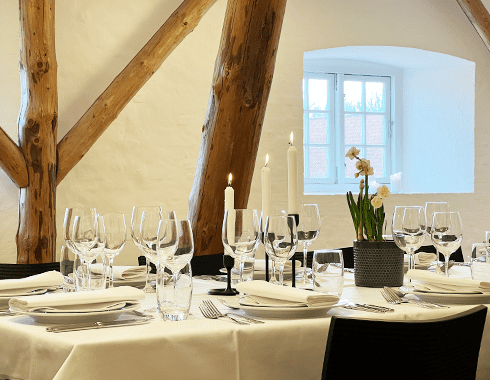 Juels Living Room
35 persons
Juels Stue is a cozy room located on the 1st floor above Kornmagasinet in Stakladen. Acoustics are great and with a view of the beautiful Main House on the other side of the courtyard.
Juels Stue is named after former estate owner Peder Juel, who was King Christian VI's closest and most important adviser outside the Council of State.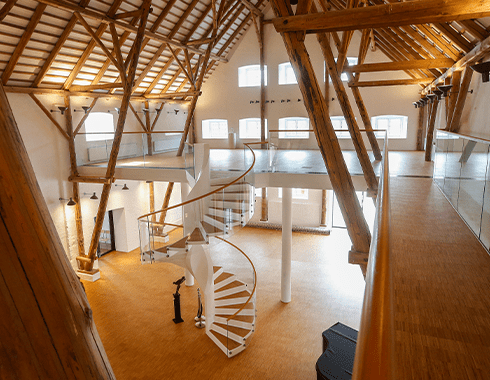 The loft is a more exclusive room located on the 1st floor of the beautiful barn 'Stakladen'. The acoustics are great, and the room has a view of the incredible Stakladen with the beautiful rafters from top to floor.
The room is popular for the slightly smaller dinner party or as a separate room for just part of the evening's program.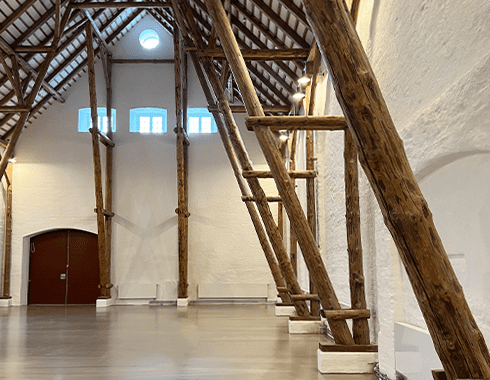 Kornmagasinet (The Store of Corn)
350 persons
Kornmagasinet is another one of our popular multi-rooms, located at the opposite end of Stakladen with its own entrance. Here you get a raw room with concrete floors, beautiful rafters and impressive ceiling lamps. There are 14 meters to the ceiling and super acoustics.
The room was formerly used to store horse-drawn carriages and grain for cattle.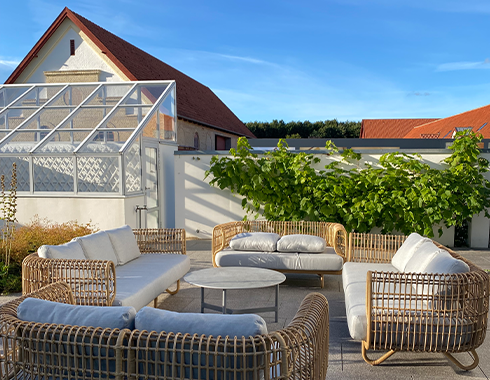 At the Orangery you will find these charming outdoor facilities with a terrace and a view of the forest and park. The orangery is often used for welcome drinks or for a reception - in the sunshine, of course.
Former estate owner Johan Schrøder built the Orangery at the request of Her Majesty Queen Margrethe II when she was visiting the estate.